Backup
It's really important to backup your VMs. You have multiple options, but only Xen Orchestra is both advanced, agentless, fully Open Source and officially supported (tested for all XCP-ng releases).
Xen Orchestra​
A lot of different backup options are supported via Xen Orcherstra:
Automated Snapshots
Backup
Forever incremental backups (delta)
DR (backup to another XCP-ng storage repository)
CR (delta backup to another XCP-ng storage repository)
Metadata backup
File level restore
XO Proxy (backup remote sites without any VPN requirement)
S3 compatible backup storage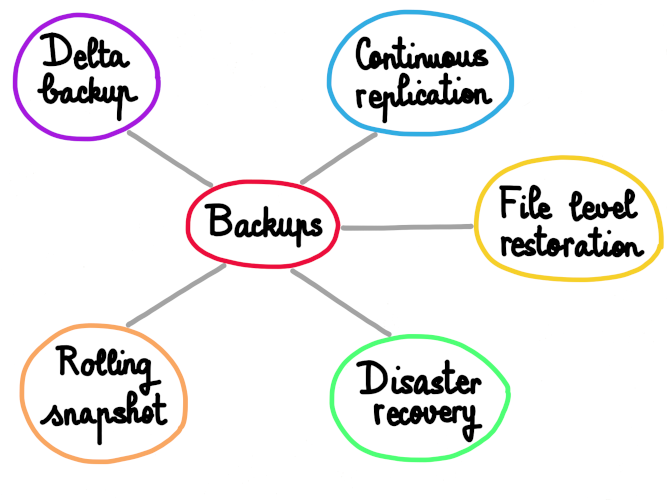 All options are explained in the official documentation. Xen Orchestra is available as a turnkey virtual appliance, called XOA which you can deploy in a minute.
Alternatively, you can install and build it yourself from the GitHub repository.
You can also find a video describing various backup options here:
Other solutions​
There's other solutions officially compatible with XCP-ng to make VM backups. Please check our ecosystem page on the backup section!